Are you looking for a way to get the whole family moving and having fun together? Check out the new attractions at AirFX Trampoline Park - and get ready for an adrenaline-pumping good time!
When AirFX came under new ownership in 2019, their vision was to create a place where fun and fitness came together in a new and exciting way. Doug and Tina Goetzinger, the new owners of AirFX, believe that exercise and a healthy lifestyle don't have to be boring. By creating space and activities for families and friends to play together, AirFX has become a place where staying fit can be fun!
"Kids just know how to have fun. They love to jump, tumble, swing, and climb. They need more of these activities, and their parents do too."
- Doug Goetzinger, owner of AirFX
Here are some of the new features that have opened at AirFX in the past year:
The Climber Zone will get your heart pounding as you ascend up to 32 feet on eleven unique climbing challenges. Featuring Clip 'n Climb®, the worldwide leader in fun climbing, the Climber Zone has a variety of colorful climbing structures that engage climbers of all ages and skill levels. If you are new to climbing, don't worry. The AirFX staff will make sure that everyone is properly harnessed and clipped before anyone begins climbing. You will also receive instructions and plenty of encouragement to climb to new heights.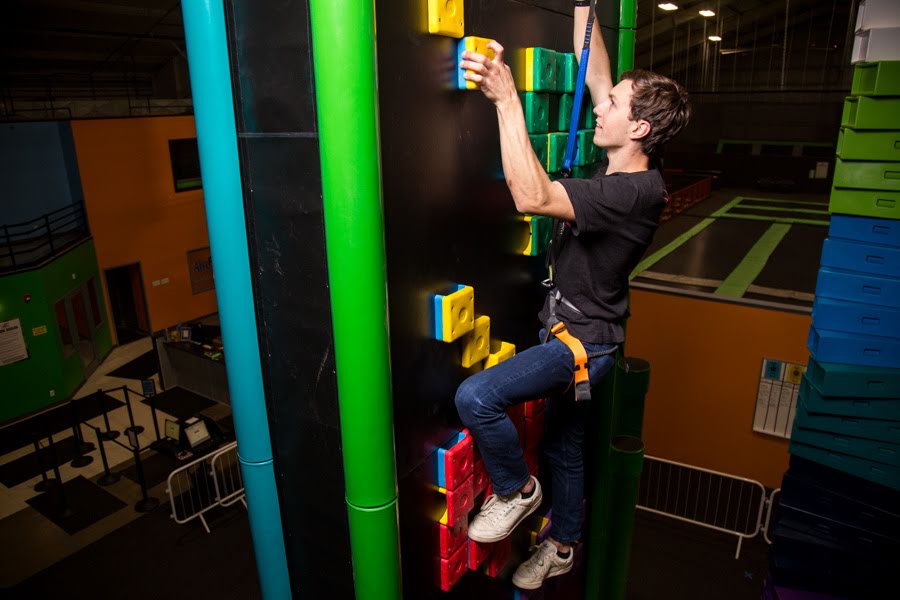 The Warrior Zone is the ultimate obstacle course. The whole family will be jumping, swinging, and climbing through each stage to reach the other side. The obstacles vary in the level of difficulty, but each will test your strength, balance, agility, and endurance. Who knew exercise could be this much fun?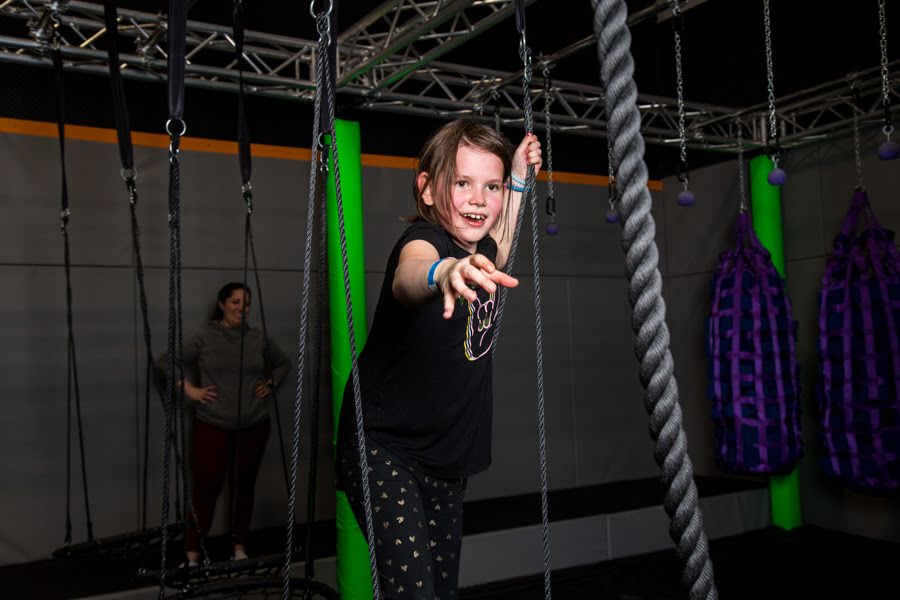 Your little ones can play safely out of harm's way in the Tumbler Zone.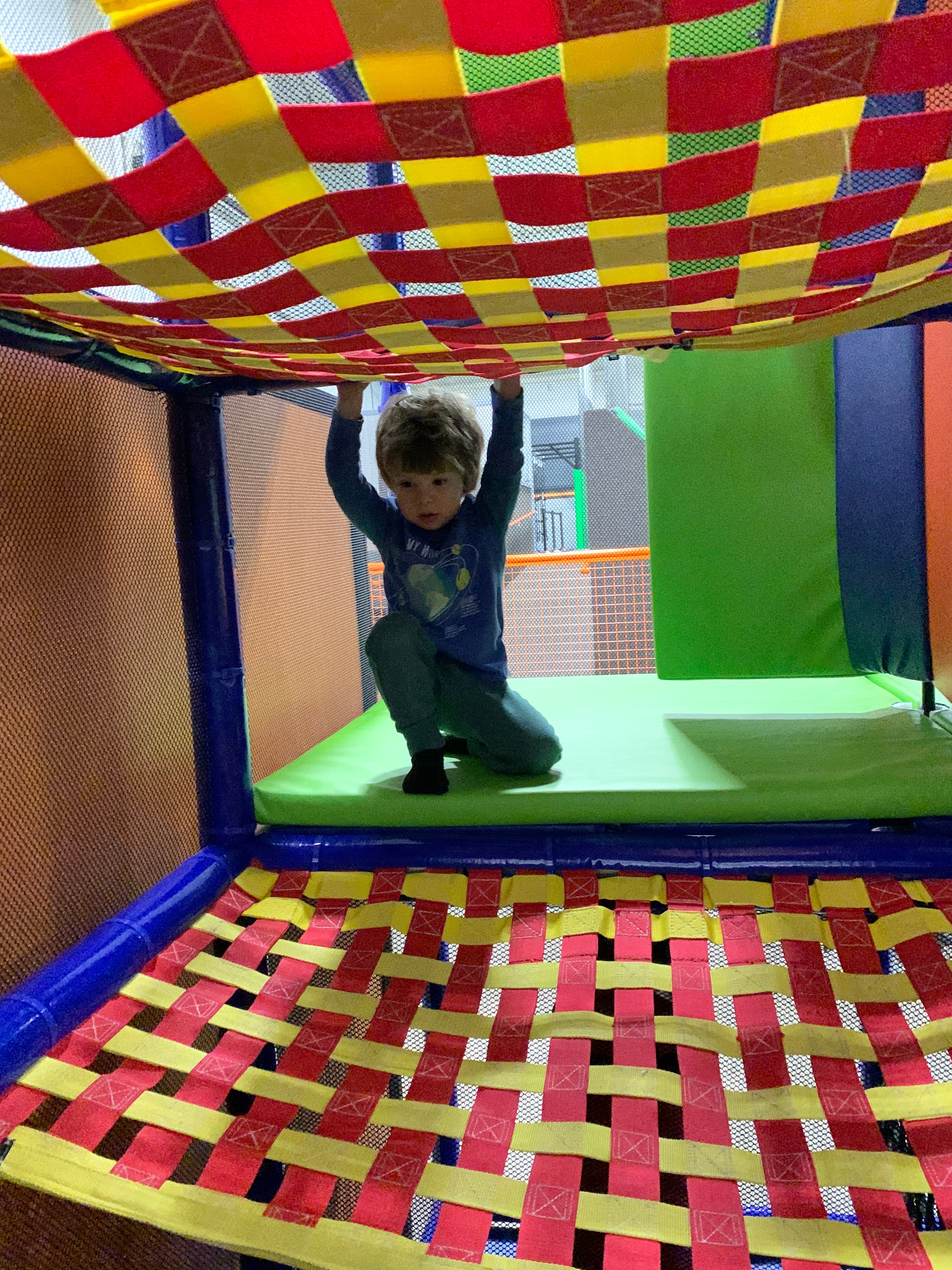 There are three levels to explore, with things to go over, under, around, and through. While the older kids play in the rest of the park, your youngsters can bounce, swing, climb and slide in their own space. This area is only for kids 48" and under.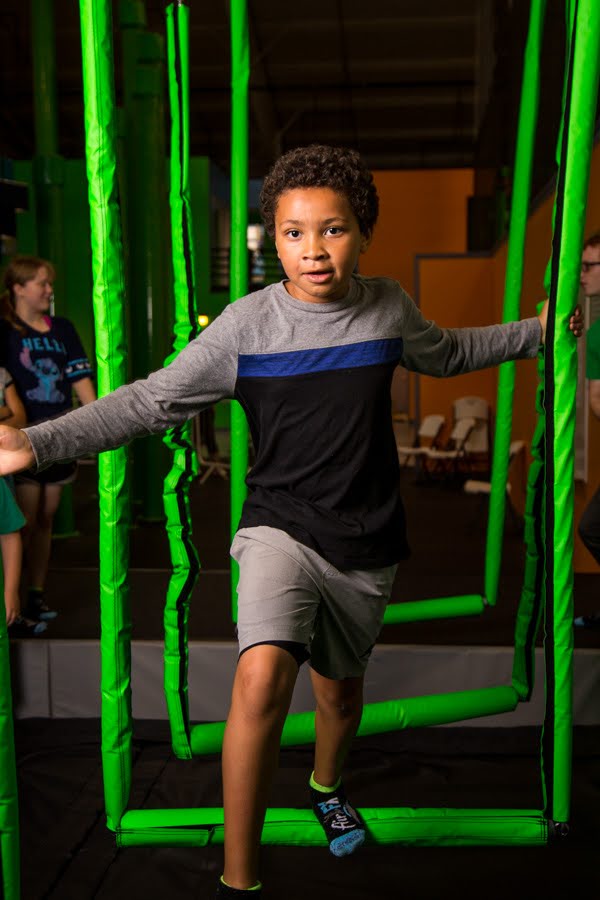 AirFX also has a large trampoline court, foam pits, dodgeball, and basketball areas. With so many activities to keep your family moving, you will want to come again and again. Now you can do that - and save money - with an AirFX membership!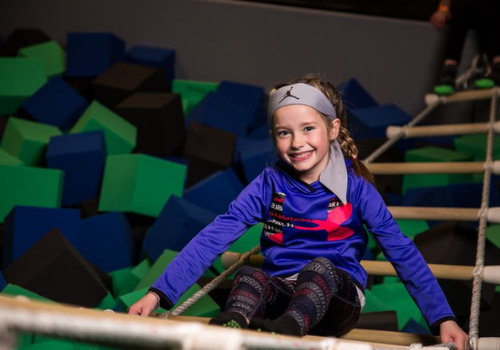 AirFX now offers monthly memberships with two great options. The Ultimate Air membership provides access to all of the park's attractions - including the Climber Zone - every day the park is open! The Essential Air membership provides access to the trampolines, Warrior Zone, and Tumbler Zone on weekdays only, for a price that is friendly to every budget. Both options are a great value and include discounts on concessions, merchandise, parties, and events.
You may be wondering whether it is safe to take the kids to a trampoline park during the COVID-19 pandemic. AirFX has a spacious facility, with two levels of seating so your family can practice social distancing. Staff members are wearing face masks, and following enhanced cleaning protocols. The park is also operating at a reduced capacity to limit the number of people inside.
---
Visit their website at airfxcr.com and join the mailing list to stay informed about everything that is happening at Eastern Iowa's ultimate fun destination.
Be sure to follow AirFX on Facebook, Twitter and Instagram.