Your Cedar Rapids and Iowa City Summer Camps and Activities Guide is here!
Macaroni Kid Cedar Rapids and Iowa City are publications reaching thousands of families in Eastern Iowa - with that number growing every day. We are proud to offer parents a free, one-stop-shop filled with all the events and activities that the Corridor has to offer. After having numerous parents ask us about seasonal camp options, we decided to create a yearly resource for parents where they can see the best of what is available and feel confident about where they spend their money and send their children.
Be sure to check back often as camps will be continually added through the summer. We hope that you find our guide to be a valuable resource as you plan your children's adventures this summer in Cedar Rapids and Iowa City areas. As always, please call ahead before visiting any event or venue as things can change without our knowledge.


Welcome to the
2021 Summer Camp & Activity Guide
Brought to you by our Community Partner


Prestige Dance Studio in Cedar Rapids hosts several clinics, camps, and intensives throughout the summer. These events provide students from Cedar Rapids and the surrounding communities with the opportunity to work with dance professionals. Students can expect to work hard, try something new, and leave inspired. A great supplement to our regular summer class offerings! We hope you will take advantage.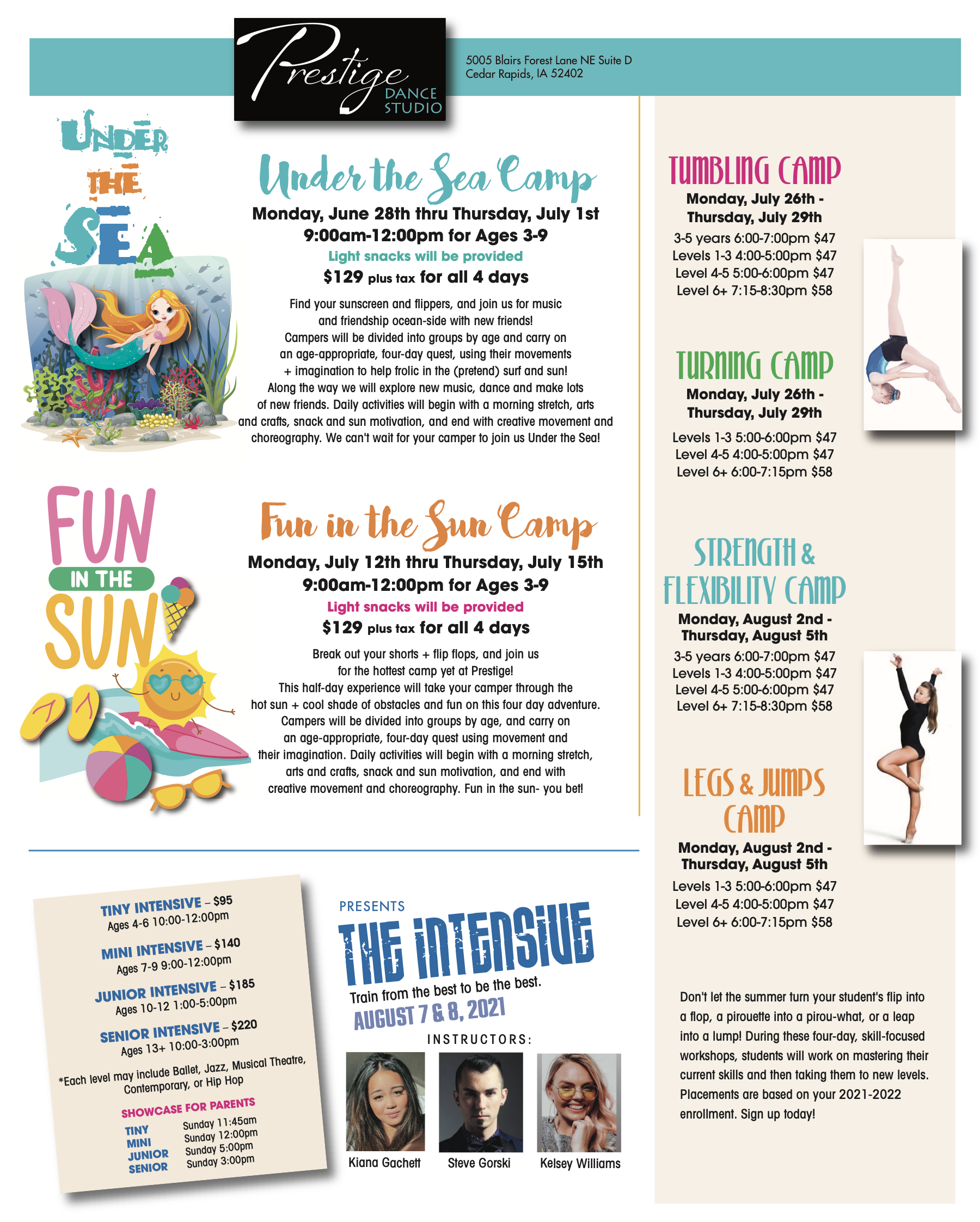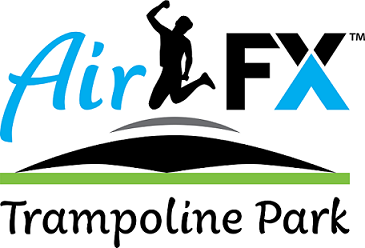 AirFX in Hiawatha is excited to launch their 2021 Summer Camps for families in Cedar Rapids and surrounding areas!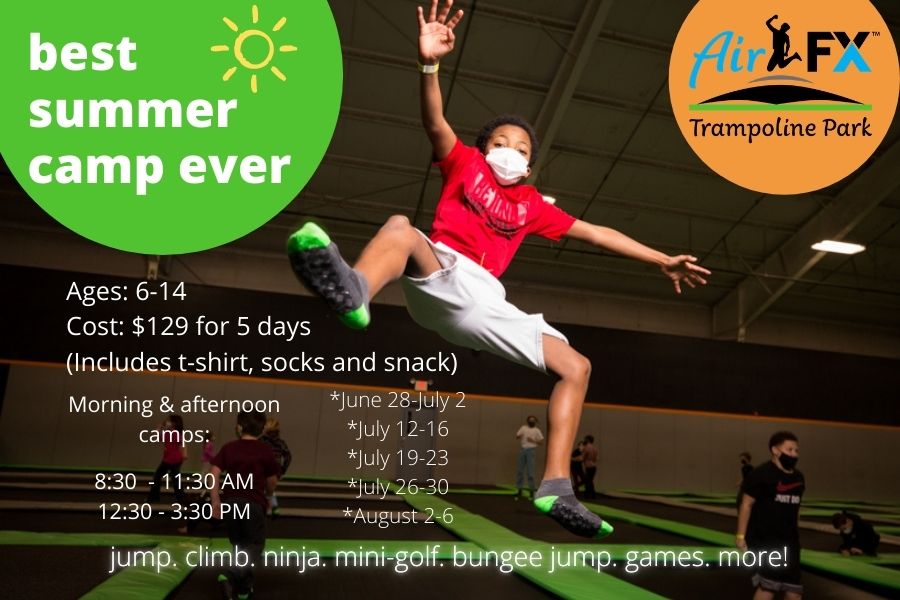 Registration is now open for AirFX summer camps. This one-of-a-kind camp in the Cedar Rapids area, includes a variety of instructor-led indoor and outdoor activities, including:
Rock climbing
Obstacle courses
Trampoline dodgeball
Outdoor games
Minigolf
Bungee Jumping
and more…
Ages 6-14
Price: $129*
Includes t-shirt, grip socks, and snacks
*Member discounts apply
Sign up for one of the following sessions:
June 28 – July 2 (morning or afternoon)
July 12 – 16 (morning or afternoon)
July 19 – 23 (morning or afternoon)
July 26 – 30 (morning or afternoon)
August 2 – 6 (morning or afternoon)
Be sure to visit their website for other upcoming events and specials!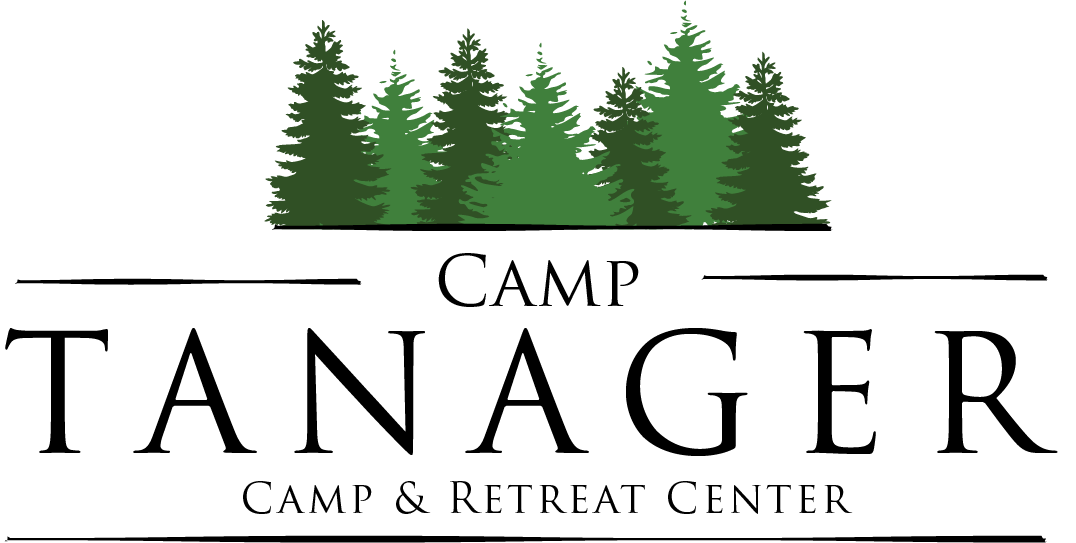 Where campers come first! Camp Tanager established in 1926 has been providing summer camp opportunities for over 90 years! Today we serve over 1000 kids each summer through the day and overnight camp programs.
Camp Tanager offers Day and Overnight Camps for kids in Cedar Rapids and surrounding areas. Day Camp operates from 9am-4pm each day with early drop off and late pick up available. Overnight Camps operate from Sunday evening - Friday evening. Camp Tanager also offers 100% free camp scholarships on most overnight camps!
Summer camps are now open for REGISTRATION!
Contact us for more details at campmail@tanagerplace.org or call 319-286-4510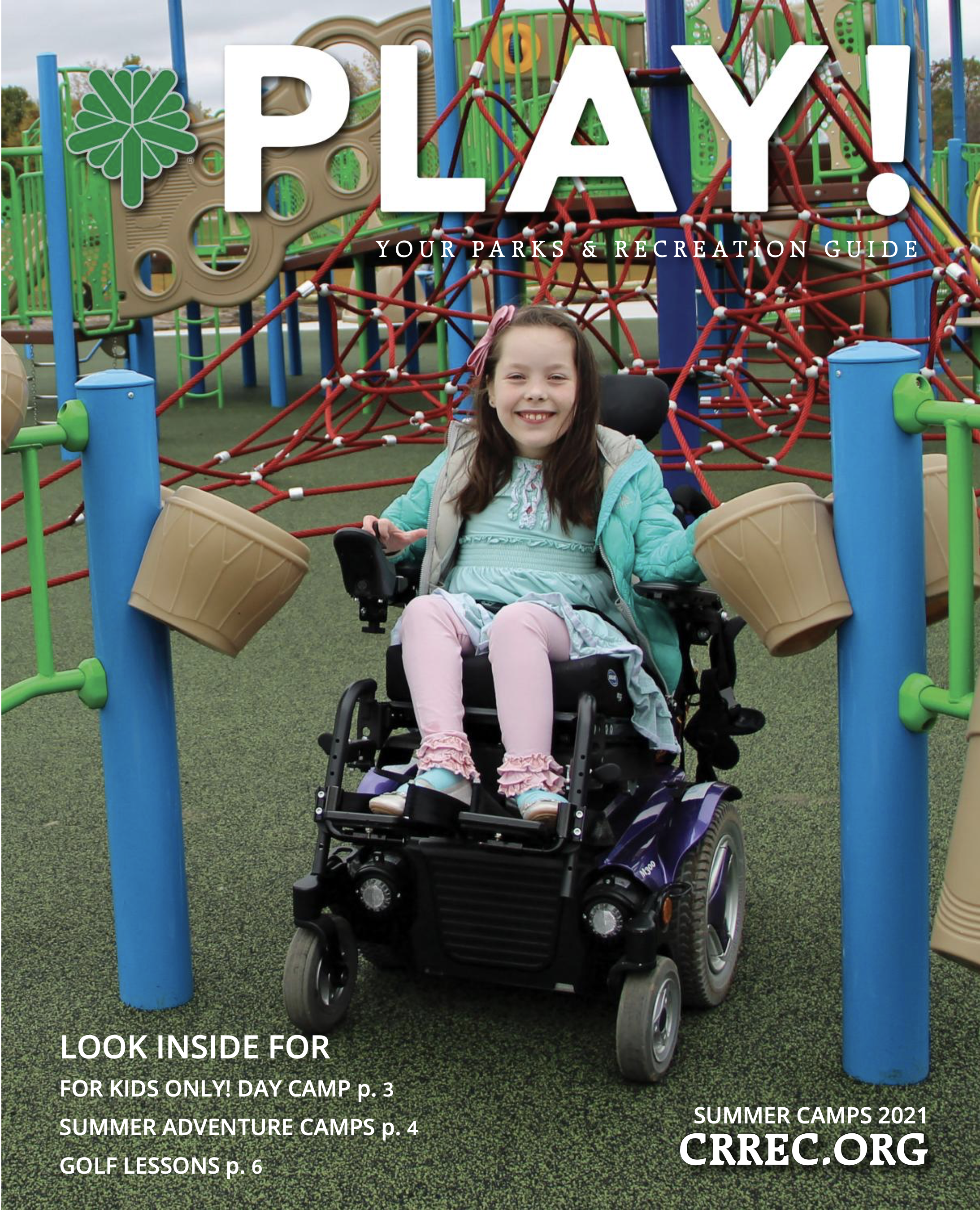 Summer registration is now OPEN for summer camps and activities in the Cedar Rapids area!
View the entire Play! Guide or choose one of the separate sections below:

Click here to register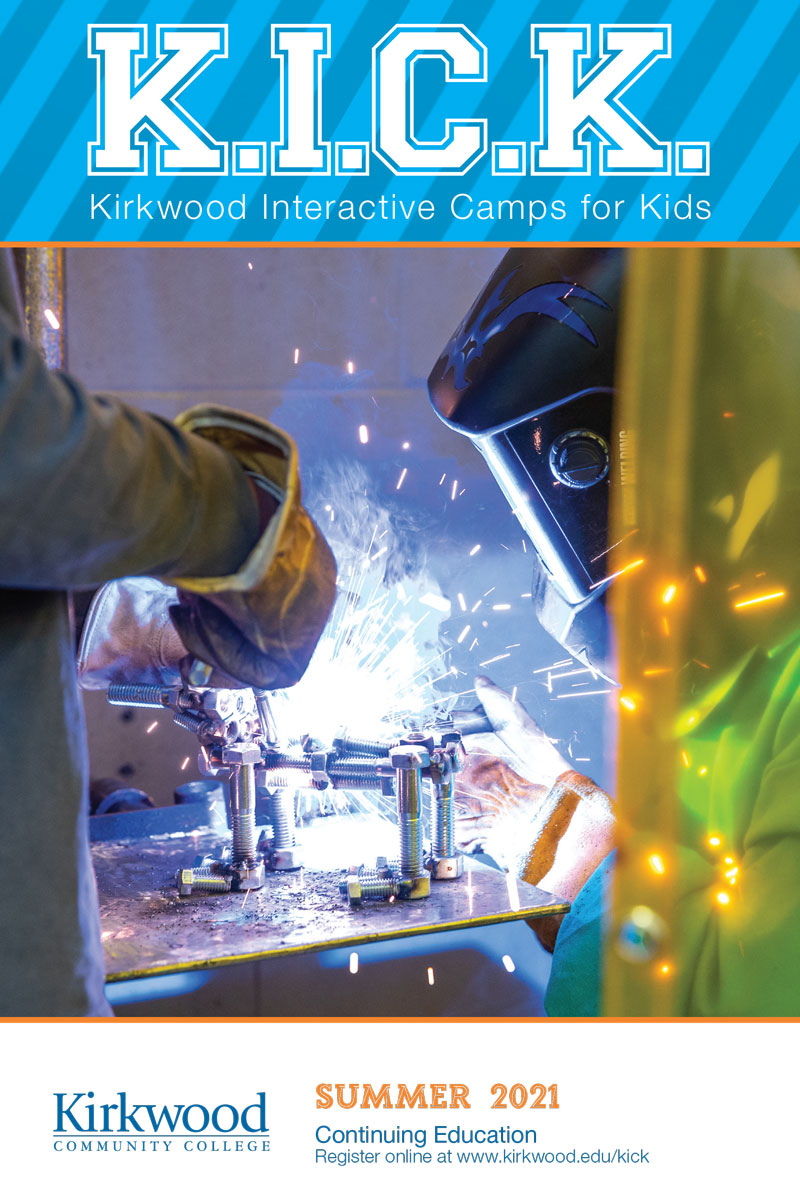 KICK is back in-person AND online with over 175 exciting and educational summer camps for kids ages 8-15 in Cedar Rapids and surrounding areas. Designed around career exploration, KICK provides fun, hands-on activities that promise to develop and build key skills for future success. No matter what career field or interests you want to explore, these camps are sure to be an unforgettable adventure full of inspiring accomplishments and new friends! KICK offers programs in science, technology, engineering, arts, math, and culinary arts. Discover topics such as virtual reality, video game design, sustainable agriculture, social justice, public speaking, and so much more.
Every camper's health and safety is important to us, so in-person camps will follow health protocols such as social distancing, mask requirements, temperature checks, smaller camp sizes, etc. Check out our convenient online camps, too! Camps are offered in Cedar Rapids, Coralville, and online in June, July, and early August. Tuition for KICK ranges from $45-$199; scholarships are available (limit 1 camp scholarship per child per school year).
For more information and to register, visit www.kirkwood.edu/kick or call 319-398-1022. For tuition assistance, visit the website or call 319-398-5529.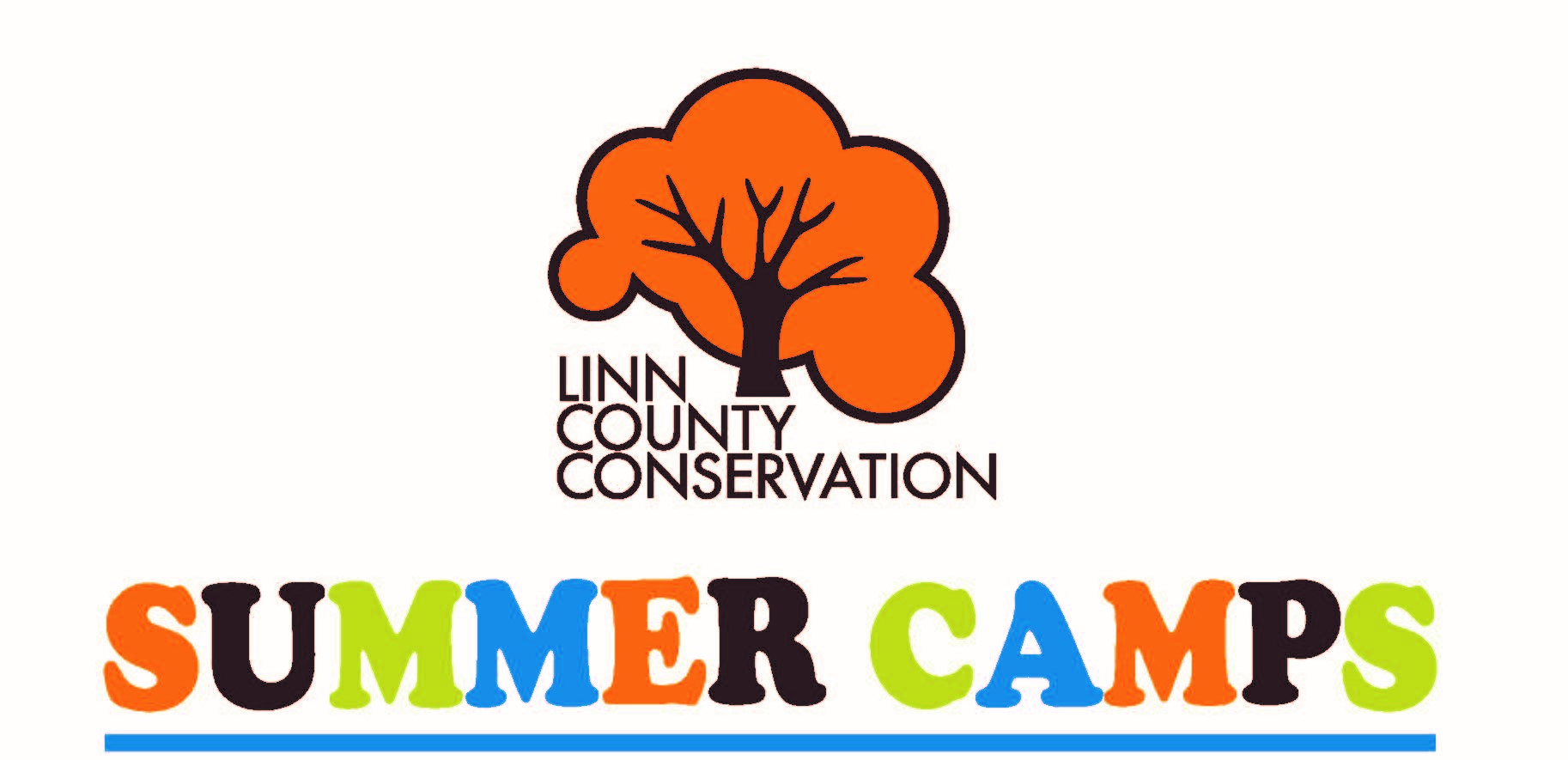 Linn County Conservation's nature center is offering environmental education opportunities for all ages, within the Wickiup Hill Learning Center, or outdoors with a nature playscape, miles of trails, diverse natural habitats, and more!
Wickiup's Summer Camps are infused with games and activities that foster social skills and educational experiences for all children in Cedar Rapids and surrounding areas. Each camp provides a unique and unforgettable experience with nature. Camps vary with age and skill, and price. Some are for a few hours, some are all day, or multiple days. To register check out the online event calendar.
Join us for a summer filled with day camps for K-6th graders throughout Linn County! From robots, cooking, and science to art and zombies, we have something for you!

Quality summer day camps with a variety of themes, ranging from art to robots, science to paleontology! The day-long camps in Cedar Rapids are educational, interactive, and sure to keep your child's attention. See a complete description of each camp at https://www.extension.iastate.edu/linn/content/4h-day-camps. Cost is $20 per child, and financial assistance is available. Limited number of spots available for each camp. Register two weeks prior to camp start date. Camps begin June 10 and end August 5. Each camp is age-specific: K-2nd; 3rd-5th; and 4th-6th.




Please check out www.extension.iastate.edu/linn/content/4h-day-camps for complete details, dates, locations, and online registration. REGISTER TODAY!


8 weeks of academic, themed, STEAM and recreation camps
Summit Schools Cedar Rapids has been the summer destination for local students for over 20 years, and we look forward to welcoming campers back to campus in 2021! Summit offers 4-week academic camps in Cedar Rapids in reading/writing and math, and weekly themed camps encouraging kids to think critically and problem-solve while still having a blast! Summit's summer camps are known in the community for their high-quality programming, and a majority of the coursework this summer will be performed outdoors. Summer camps are open to all local K-6th grade students and run June 7-July 30. Full-day or morning-only camps offered; before/after day care is available. View camp catalog and register at summitschools.org.
2021 note: Summit is following the guidelines of the Linn County Public Health and CDC during the pandemic requiring face masks/shields and social distancing for the safety of our students and staff. Class sizes will be limited. Camp requirements will be determined before summer camp begins and shared with registered families. REGISTER TODAY!
Other Camps and Information
Other Iowa Camps to Consider

This is merely a list we compiled for you.
Please check ahead to see if the camp or organization is operating any activities this summer.

2-Jo's Farm and Western Town ( Van Horne)
The Bell Tower (Dubuque)
Brucemore (Cedar Rapids)
Camp Courageous (Monticello)
Camp Wapsi
Camp Wyoming
ImOn Ice Arena (Cedar Rapids)
Cedar Rapids Kernels Baseball (Cedar Rapids)
Camp Hitaga (Walker)
Coe College Boys Basketball (Cedar Rapids)
Coe College Football (Cedar Rapids)
Coe College Volleyball (Cedar Rapids)
Coe College Soccer (Cedar Rapids)
Coral Ridge Ice Arena (Coralville)
Diamond Dreams Sports Academy (Coralville)
Dubuque Carnegie Stout Library - (Dubuque)
EPIC Dance Studios (Cedar Rapids)
Fencing Camp (Iowa City)
F.W. Kent Park (Oxford)
Girl Scouts
Greenbriar Riding Academy (Springville)
Giving Tree Theatre (Marion)
Harvest Christian Daycare & Learning Center (Cedar Rapids)
Hawkeye Area Council Boyscouts of America (Cedar Rapids)
Hilltop Ranch (Robins)
Indian Creek Nature Center (Cedar Rapids)
Iowa Children's Museum~ Summer Day Camps (Coralville)
Iowa Gym-Nest Summer Camp (Coralville)
Iowa City Kickers (Iowa City)
Iowa City Parks and Recreation (Iowa City)
Iowa Sports Camps (Iowa City)
Jane Boyd Community House (Cedar Rapids)
Kids First Gymnastics (Cedar Rapids)
Kids on Campus (Dubuque)
Kindercare Learning Center (Cedar Rapids)
Kirkwood Interactive Camps for Kids (Cedar Rapids)
Missouri Military Academy
Mount Mercy Sports Camps (Cedar Rapids)
National Czech and Slovak Museum (Cedar Rapids)
National River Museum (Dubuque)
NewBo City Market (Cedar Rapids)
Prairie School of Art (Iowa City)
Prestige Dance Studio (Cedar Rapids)
Renee's Ceramic Cafe (Iowa City)
Riverside Theatre (Iowa City)
Salvation Army (Cedar Rapids)
SkyZone (Cedar Rapids)
Taproot Nature Experience (North English)
The Arts & Crafts Place (Iowa City)
Theater Cedar Rapids (Cedar Rapids)
University of Iowa Recreational Services Wildlife Camps (Iowa City)
Urban Farm Camp (Cedar Rapids)
Walking Stick Adventures (Williamsburg)
WayPoint (Cedar Rapids)
Wickiup Hill Learning Center (Toddville)
Willowwind School (Iowa City)
Young Footliters (Iowa City)



Thank you to our

2021 Summer Camp & Activity Guide Partner

Prestige Dance Studio




If you would like to be included in our Summer Camp and Activity Guide, please email Charlottel@macaronikid.com