We are bringing in BOO Baskets for 2021!
Let's Get BOO'd in the Corridor!
Last year our friends in the Cedar Valley drove around Waterloo, Cedar Falls, Independence, and Jesup to deliver 100 BOO Baskets to local families. Each basket had an array of treats and trinkets for kids to enjoy especially since Halloween was taking on a new look for 2020. We received such a positive response to our BOO Baskets in that area, we just couldn't hold out and not do it for our friends in the Corridor as well! This article will serve as an information center to find out what the BOO Baskets are, how to sign up to receive one, and how to help sponsor this awesomely, fun Halloween community give-back opportunity.

A BOO Baskets is a basket filled with Halloween treats, toys and goodies that we will deliver to 100 random families in the Cedar Rapids - Iowa City areas. The baskets will be 100% FREE. That's right, we will be delivering the Baskets to your house and you won't pay for anything. How is this possible? This is possible because of the amazing local Business Sponsors who help fund this project.
After you receive your BOO Basket, you will be responsible to BOO two (2) more families of your choosing (friends, family, neighbors, etc.) with a basket filled with Halloween goodies and treats. Make sure when you are BOO-ing you are quiet! It's supposed to be a mystery who is BOOing you! Then make sure to share the fun on social media and tag our Facebook page.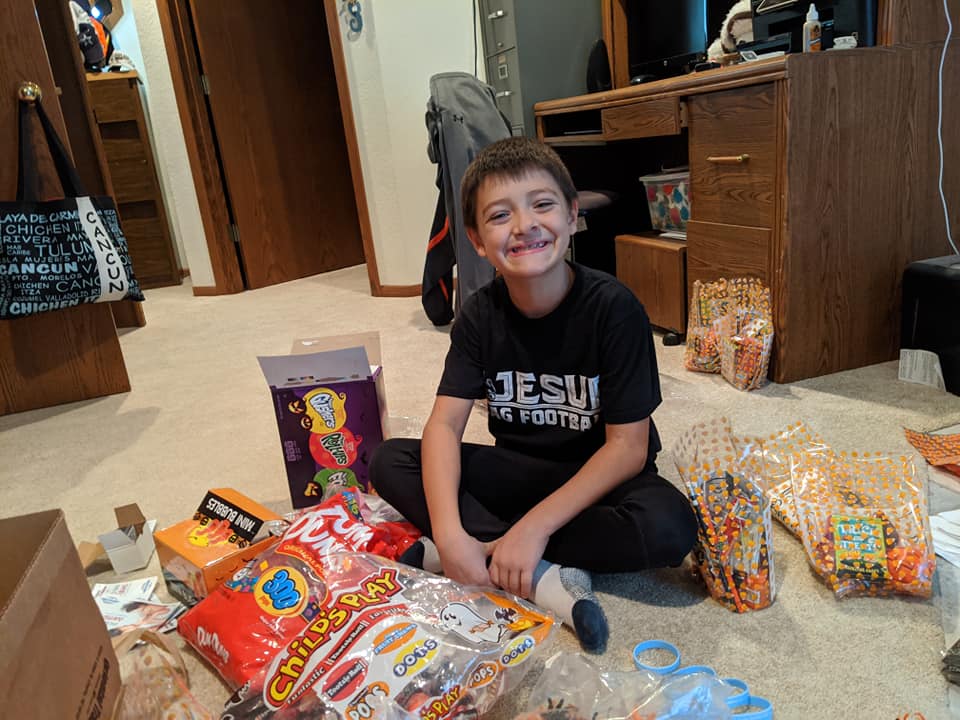 *This is an image of one of our Mac Kids putting together BOO baskets in 2020

Our BOO Baskets will be delivered at random, but we are taking sign ups for one of our GRAND PRIZE BASKETS. All you have to do is Subscribe to the Macaroni KID Cedar Rapids FREE newsletter and fill out this FORM!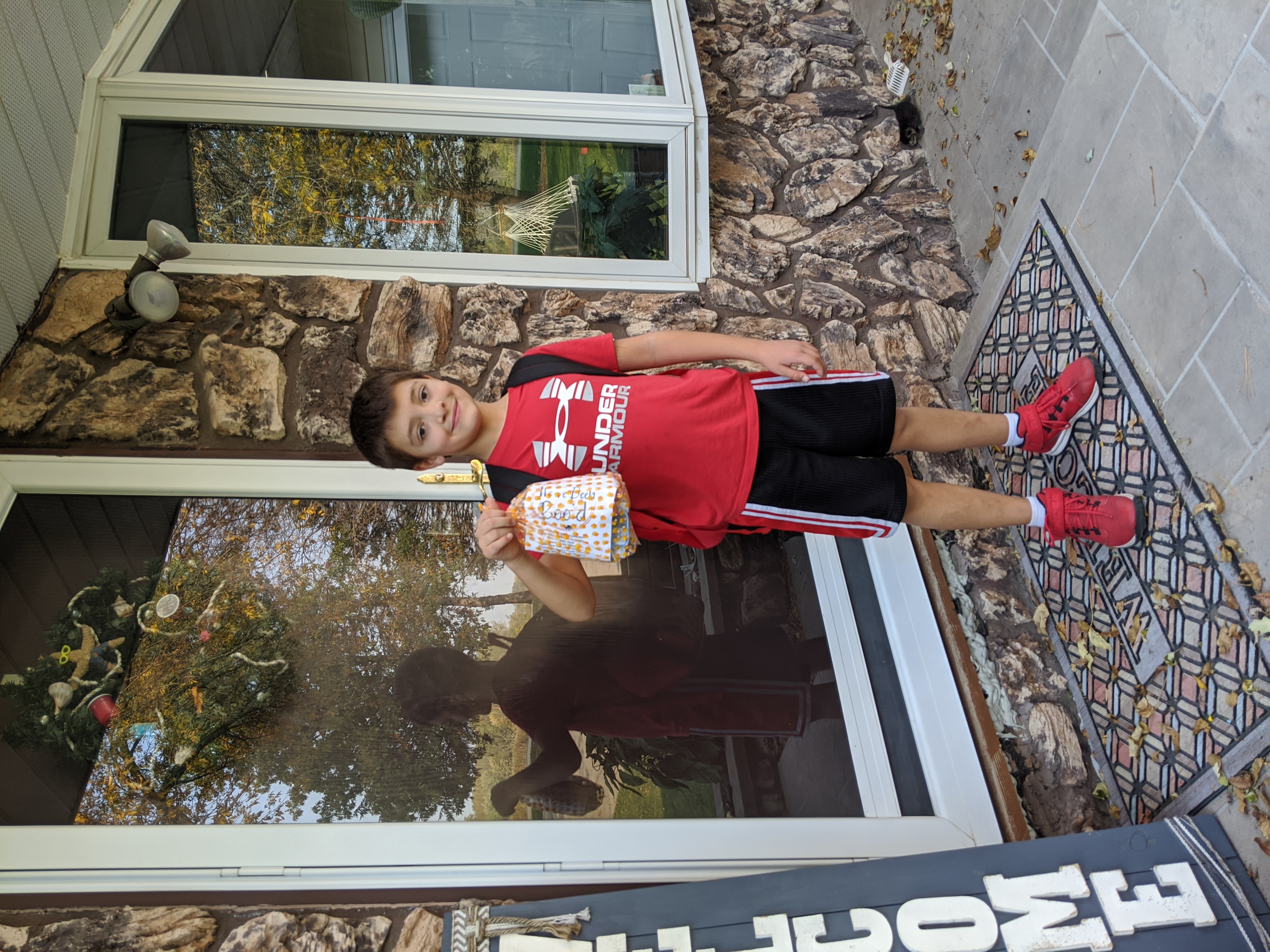 *This is an image of one of our Mac Kids delivering BOO baskets in Jesup in 2020

Like most fun things in life, there are some rules for our BOO Baskets. Please make sure you read these so you understand when it comes time to sign up for a BOO Basket.
1. You MUST be a Macaroni KID Cedar Rapids subscriber – you can sign up for FREE here → SIGN UP HERE
2. Deliveries will happen between October 10 - October 17, 2021
3. You must enter your ENTIRE address – ie: 1234 Simple Street, Hometown, Iowa, NO PO BOXES. We can't deliver BOO baskets if we don't have an address.
4. You MUST live within five (5) miles of the Cedar Rapids-Iowa City corridor to be eligible for one of the GRAND PRIZE BASKETS
5. We cannot BOO high rise apartment buildings or gated homes. We need to be able to access your door from the street. You may still sign up, but you will need to pick up your basket.
6. You Must have the intention to BOO Two (2) More Families – that's the whole fun of this!
7. We will send an email the week of deliveries letting you know we are coming around BOO'ing.
8. If it is raining, we will not BOO that evening. I don't want to leave your baskets outside in the rain because the contents inside will be destroyed
9. Macaroni KID takes no responsibility for stolen baskets or baskets that may have had critters in them.
10. Please be sure your house number is visible from the street. We don't want to deliver to the wrong house but we are human and mistakes can happen.
11. HAVE FUN and HAVE A HAPPY HALLOWEEN!! 🎃🎃🎃
If you are interested in becoming a Business Sponsor to help fund our project, please click the button below.

We'd also LOVE if you'd share this article on Social Media by using the links at the top of the page!

Macaroni KID Cedar Rapids strives to enrich the community and keep families active by providing a FREE Kid-friendly events calendar on our website. You can become an insider and receive our calendar along with craft ideas, recipes and enter giveaways by subscribing to our FREE weekly e-newsletter. Macaroni KID is published by a local mom who lives, works and raises her children in the community. If you would like to join our network of family-friendly businesses and connect your brand with local parents in the Corridor, please email the Publisher and learn how you can share your business/services with our readers.
Find your Family Fun©